Slide Styler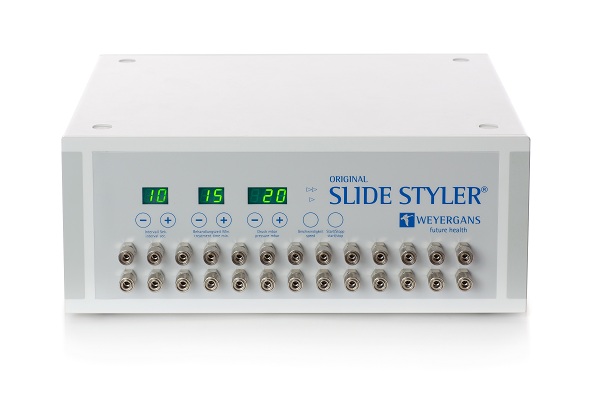 Effective lymph drainage can be so soft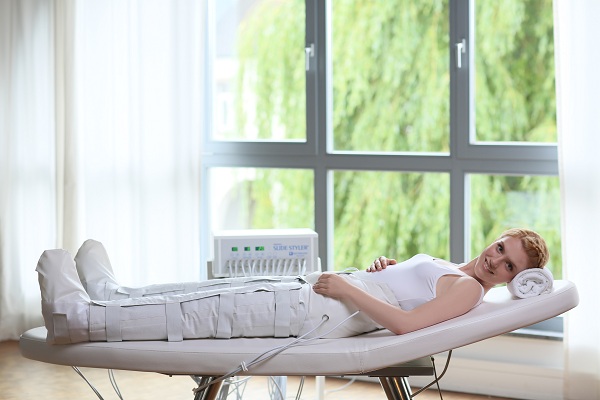 Gliding stroke massage or mechanical lymph drainage with the SLIDE STYLER® from Weyergans is a real relief for the legs. It has a pleasant decongesting, purifying effect and simply does you good.
The right answer to cellulite. Also if your legs are occasionally swollen or your feet just won't fit into your shoes any more. Or do you already have a tendency towards spider veins or varicose veins? If so, it's time for this effective feel-good massage.
Gliding stroke massage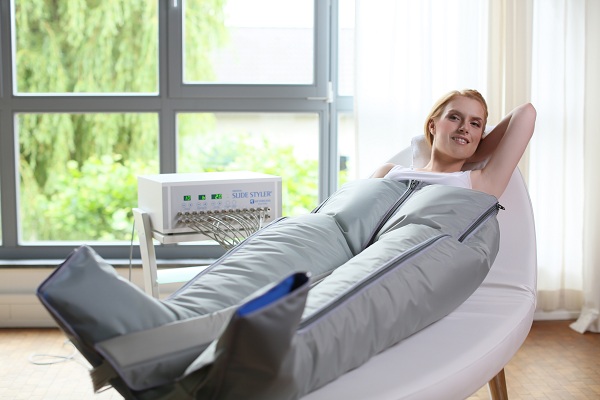 The specialties of the gliding stroke massage with the original SLIDE STYLER® from Weyergans are the air chambers which overlap like scales. They are rhythmically filled with pressure according to a certain, individually adjusted pressure. In this way, soft gliding waves are created which massage the tissue and transport the waste products causing cellulite into the filter organs of the trunk. You can already feel the good being done during the treatment.
Noticeably light and easy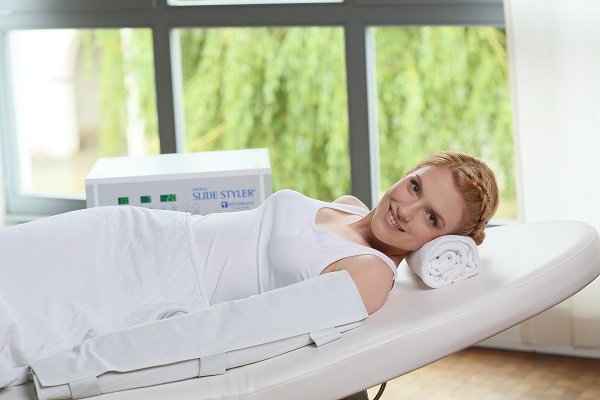 Arm cuffs are recommended for edema treatment as well as for lose upper arm skin.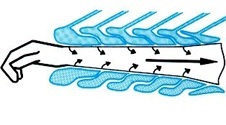 At the beginning of the treatment, the cuffs with the air chambers are placed in position. Waves of pressure are created which glide rhythmically starting from the feet over the problem zones on legs, hips and bottom. In this way the complete tissue is purified. Cellulite, acute swelling and oedemas are broken down. After the treatment, your legs immediately feel much lighter.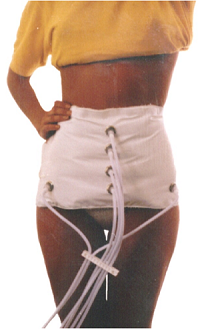 Adieu pot belly
Treatment of the stomach is a speciality of the original SLIDE STYLER® process. It mobilizes the small intestine in cases of so-called "baby tummy" and helps men who want to get rid of their paunch.
Treatments take 30 minutes. You can use this time to relax, daydream, listen to music or to read.