Meso Care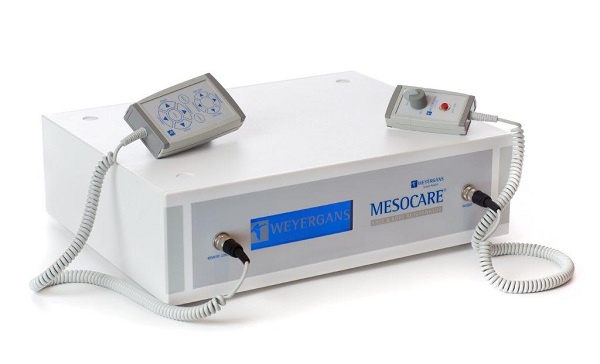 DEEP ACTION
During the Mesocare procedure, bio-functional serums are introduced deep into the skin with the help of electroporation. Without pain or injections, the impulses of the electric current affect the cell membrane which increases its permeability. Due to that the skin develops microchannels, which can carry highly concentrated ingredients to be dissolved in the deeper layers of the skin - giving a powerful anti-aging effect without the use of needles.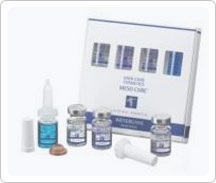 Instant youthful appearance with long-term effect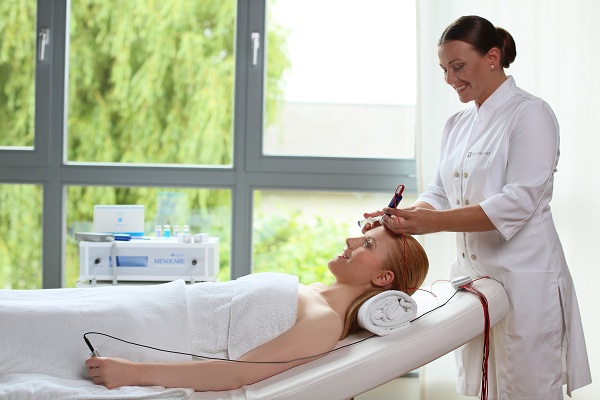 Mesocare is an innovation in medical beauty, because it transports substances like hyaluronacid, vitamins and proteins into the deeper skin layers of the face, decollete and body. Anti-aging, anti-wrinkle, lifting and skin regenerating effect. True beauty comes from within!
Forming of the decollete area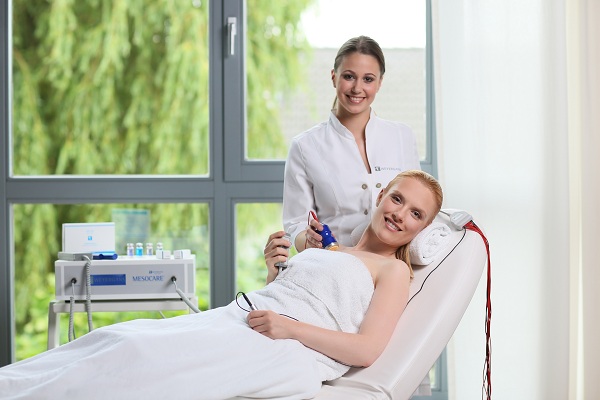 This bigger size Meso Care electrode is used for the body, especially for the decollete area. Ideal for slack skin, local adipose (flab), pregnancy marks and stretchmarks (striae) therapy.
MESO-MYOLIFTING
Passive gymnastics and "body-building" for the facial muscles. So that lines and wrinkles do not reappear so quickly.