Dermio Care Body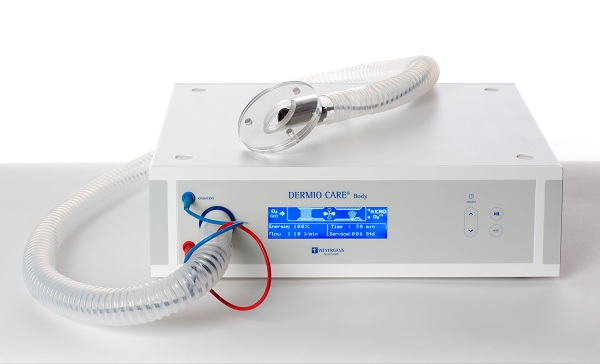 Dermio Care Body – an improved acid/base balance to combat cellulite and slack skin.
Weyergans High Care AG once more presents an innovative treatment method: The "DERMIO Body-Concept". Its aim is the neutralization of surplus acids in the body, the firmation of skin and a better health.
For more than 25 years, Weyergans High Care AG has represented innovative treatments in cosmetics and medicine. Here, the company is presenting a process restoring the acid/base balance by means of ions. The treatment is ideal for cosmetic institutes and spas. Customers benefit not only from the prevention of acidosis and its consequences, such as arthritis or osteoporosis, but at the same time from firmer connective tissue and less cellulite.
IN SUPPORT OF COSMETIC BODY TREATMENTS
DERMIO Body-Concept is a process for neutralizing surplus acids (acidosis) within the human organism. The treatment is conducted by filling a bag with ionized air; the negatively charged ions penetrate the tissue through the skin. From a cosmetic point of view, DERMIO Body-Concept results in an improvement of the appearance (firmer connective tissue, less cellulite). It is also effective as a prevention against rheumatism, gout, arthritis and osteoporosis. In cases of metabolic syndrome or a high body mass index (BMI), DERMIO Body-Concept leads to a fast reduction of weight and circumference.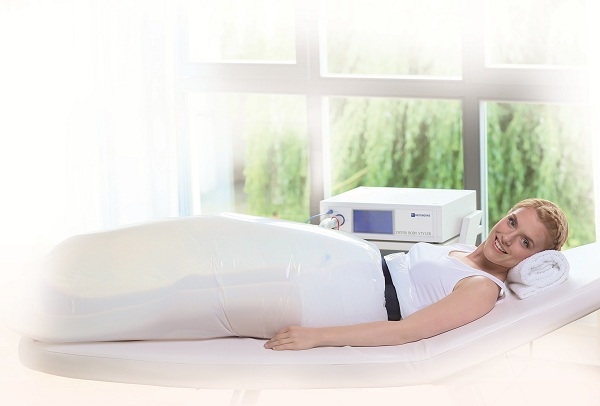 The treatments usually take 30 minutes and are offered in specialist clinics, health centers or naturopathic practices as well as in numerous cosmetic institutes and medical wellness spas.
They are considered as individual health measures which generally have to be paid for privately. The treatment is suitable for anyone; depending on individual constitutions. A side effect may be a strong urge to pass water.
Experience Reports:
"I felt easy after the first treatment and vitalize totally easy and so fresh that I can take part at the Olympic Games." - Doris D., Therapeutin, Mainz.
"As a result of the first treatment a lymph problem at my feets spontaneously was gone. I had totally easy legs." - Barbara Sch., Kosmetikerin, Solingen.
"The DERMIO Body-Concept for me is the treatment method of the future. Already during the first treatment I have lost a few cm at the thigh. I felt totally vitalized, as after sport." - Marie-Luise M., Wellness-Fachwirtin, Kaiserslautern.
"After treatment, I had a high frequency of urination, thirst and a great feeling skin." - Carmen T. , Schonenberg-Kubelberg.